Curriculum Days
Throughout the year we organise a wide range of curriculum days. During these days our children enjoy learning about a particular theme with a hands-on, cross-curricular approach. Please check our website and newsletters regularly to find out the theme of our latest curriculum day.
KS1 Sports Day 2018
World Book Day 2018
On Friday 9th March we finally managed to celebrate World Book Day in school. The children came to school dressed in a costume of their favourite character. All the children looked fantastic, it was lovely to see so many different characters all around school. Thank you to all the parents and guardians for your support.
The children completed a range of different activities during the day including a hunt for the big bad wolf, designing a new bear and designing space suits and new book covers.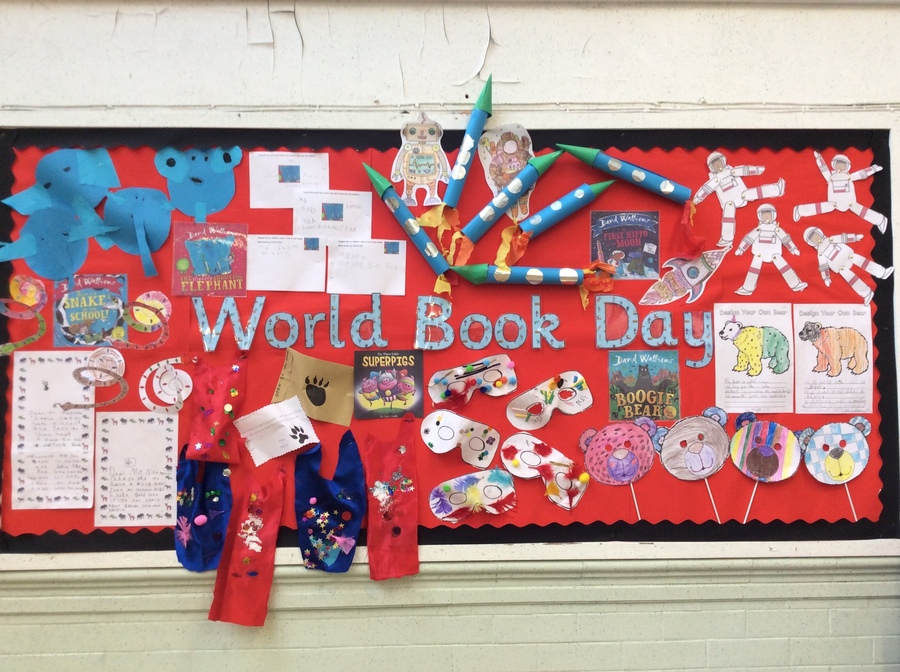 Maths Day 2018
We held a very successful 'We love numbers day in school'. All children and staff were invited to come dressed in numbers for the day and we had some fantastic efforts. Children enjoyed problem solving, and reasoning activities all with a number focus. We also held special celebration assemblies to celebrate achievements in maths where medals and certificates were handed out.